Discreet Emergency Alerts and bespoke Auto-Reminder Messaging:
When it comes to the guest's experience and staff response times for emergencies, nothing is more important. The hotel sector has a duty of care for its guests and staff as well as having to provide constant protection for its property, Hotel Secret Service's solutions ensure 24/7 alerting from multiple aspects such as the threat of fire, equipment alerts, accessibility and staff/public safety (On-site Smart Server Gateway required).

Schedule a demo
Available Solutions: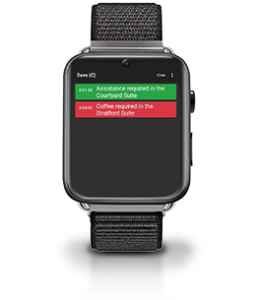 DB Smart Watches
As part of the Hotel Secret Service messaging system, the DB Smart Watches allow your staff to react accordingly to emergency tasks, without disturbing your guests.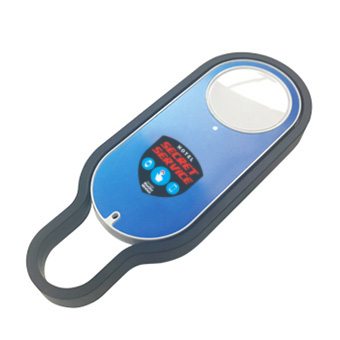 Lightweight Emergency / Guest Smart Button
Staff can simply press the Lightweight Emergency / Guest Smart Button for help or support in an emergency situation (i.e. in conjunction with CCTV and Wi-Fi tracking tools). This modular button can be associated with a specific individual/department (i.e. a lone worker). Once pressed it will send an SOS message to a specified department or member of staff via email, telephone number or Smart Watch, this can be escalated if not actioned within a set time limit.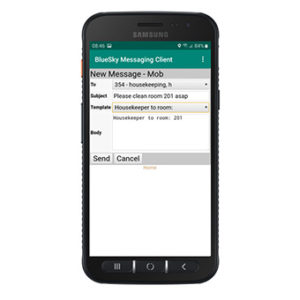 Smartphone Messaging App
The perfect solution for high-level emergency situations, the Smartphone Messaging App allows hotel staff to receive and make bespoke messages through Hotel Secret Services messaging system. Ensuring a streamlined approach to reacting to any emergency situation.