Creating a Comfortable, Relaxing, Warm Environment for your Guests
An integral part of the hotel, the Food and Beverage department is responsible for maintaining a high standard of food and service, managing restaurants, bars, etc. Hotel Secret Service's technical solutions ensure the F & B Department maintain fast and efficient service, whilst providing optimised operations.

Schedule a demo
Available Solutions: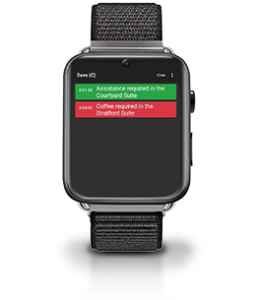 DB Smart Watches
As part of the Hotel Secret Service messaging system, the DB Smart Watches allow your admin to fully interact with tasks sent to their department. Once a member of the F & B Department has accepted responsibility via their watch, the task notifies the rest of the department. Avoiding multiple staff to also attend the same task.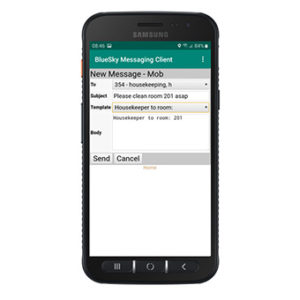 Smartphone Messaging App
The perfect solution for high-level situations, the Smartphone Messaging App allows hotel staff to receive and make bespoke messages through Hotel Secret Service's messaging system. Ensuring a streamlined approach to reacting to any guest/visitor requirement.